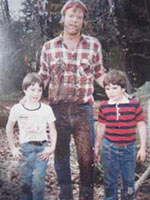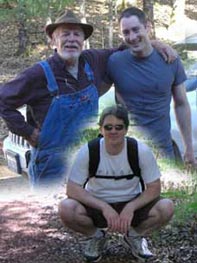 Walter Camp and Sons - then & now
(left) after helping push a friend's car out of the mud,
getting a spattering of mud themselves – life on a farm;
(right) Walter today with Blaise, left, and Tomki, right,
still working and enjoying the farm.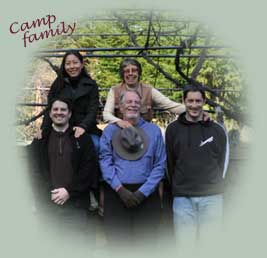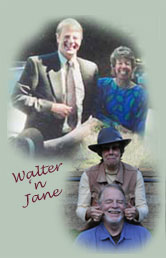 Camp Family
(left) Karen and Tomki, Jane and Walter, and Blaise;
(right) Walter & Jane, then and now
C A M P & S O N S
Mendocino County, California








Our view - enjoy!






Our Blaise: in leisure & work







Baby lambs & our garden,
getting mail in the winter snow,
a farm festivity, and glimpses of
our picture-shy Jane!
For information e-mail us at
campnsons@gmail.com